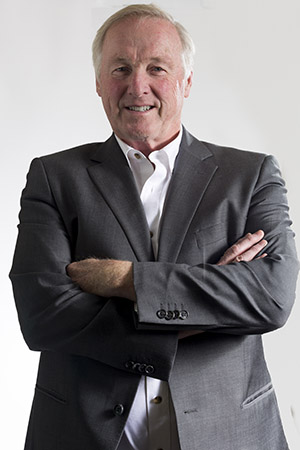 Brian's current practice consist of a concentration on personal injury, estate law, and corporate law, with a special interest in immigration law. Brian worked for the Crown in the area of Civil and Criminal Law and was appointed as Special Prosecutor for the Federal Government. Brian is a member of the Canadian Bar Association, New Brunswick Law Society, Saint John Law Society, Association of Atlantic Trial Lawyers, Association of American Trial Lawyers, and has been involved in many political and community committees and organizations. He was appointed as Queen's Counsel in 2003.
Areas of Practice
Accidents & Injuries
Corporate & Commercial
Estates
Family
Real Estate
Wills & Powers of Attorney
Education
Bachelor of Arts, St. Thomas University, 1970
Bachelor of Laws, University of New Brunswick, 1972
Admitted to the New Brunswick Law Society, 1972
Background
Brian is a native of Saint John, New Brunswick and a graduate of Saint John High School. He has been involved in many political and community committees and organizations and is currently serving as the chairman of the New Brunswick Forest Products Commission. Brian was one of the original directors of the Saint John Flames AHL Hockey club. Other aspects of community involvement include the Saint John Board of Trade, Canada Games Aquatic Centre Commission, Saint John Power Commission, Thistle-St. Andrews Curling Club, Organizing Committee for CFL in Saint John, Organizing Committee for Canadian Masters Swimming Championships, Council of Saint John Law Society, Rotary Club of Saint John, Saint John School Board, and as a Lecturer at the UNB Bar Admission Course as well and providing seminars in estate law to community groups.
Among his many achievements and interests Brian has been a 5 year gold medal winner for the National Masters Swimming Championships, has competed with the New Brunswick team in the BC Centennial Canoe race, was a two time member of the winning team in the Whalers Race, was a member of the first paddlers to successfully kayak the Saint John Reversing Falls, and has instructed swimming, kayaking, and canoeing.
Brian resides in Grand Bay-Westfield with his wife Anne (nee Curren). They have two sons and four grandchildren.