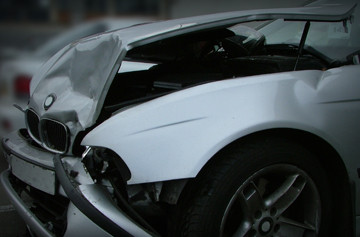 We only represent accident victims, not the insurance companies. Our personal injury lawyers have been representing victims for years, ensuring they receive the damages to which they are entitled. We help personal injury clients by offering expertise in dealing with insurance adjusters, insurance company lawyers, and making sure that all required paperwork is filed as required and that all our clients are educated and well informed in the pursuit of their claim.
Whether you have been hurt in a car accident, as a result of a fall, by a defective product, or someone else's carelessness, we are here to guide you through the process. We have represented clients in negotiating settlement with insurance companies, in mediations, in settlement conferences, at trials, and at all levels of Appeals. We deal with your medical treatment providers, arrange for experts when necessary, and ensure that we uncover the true extent of your claim for damages.
If you were involved in a motor vehicle accident before May 1, 2013, the $2500 cap on general damages may not apply to you. Before agreeing to anything with an insurance company, determine what are your legal rights. If you were involved in an accident after May 1, 2013, a new cap on general damages of $7500 may not apply to you. The definition of minor personal injury has changed and you should review your case with a lawyer familiar with the new legislation before you discuss your claim with an insurance adjuster. Regardless of what type of accident you had, you have a limited time to bring a legal action to maintain your claim for damages. Therefore, contact a lawyer as soon as possible to avoid losing any rights you have to compensation.
The material on our website is intended to provide general legal information only. Links to third-party websites are provided for convenience only and we do not guarantee the completeness or accuracy of the information provided by those websites. Do not, under any circumstances, rely on information found on our website as legal advice. Legal matters are often complicated and unique to each individual situation. For assistance with your specific legal problem or enquiry please contact one of our knowledgeable lawyers, any of whom will be pleased to assist you.